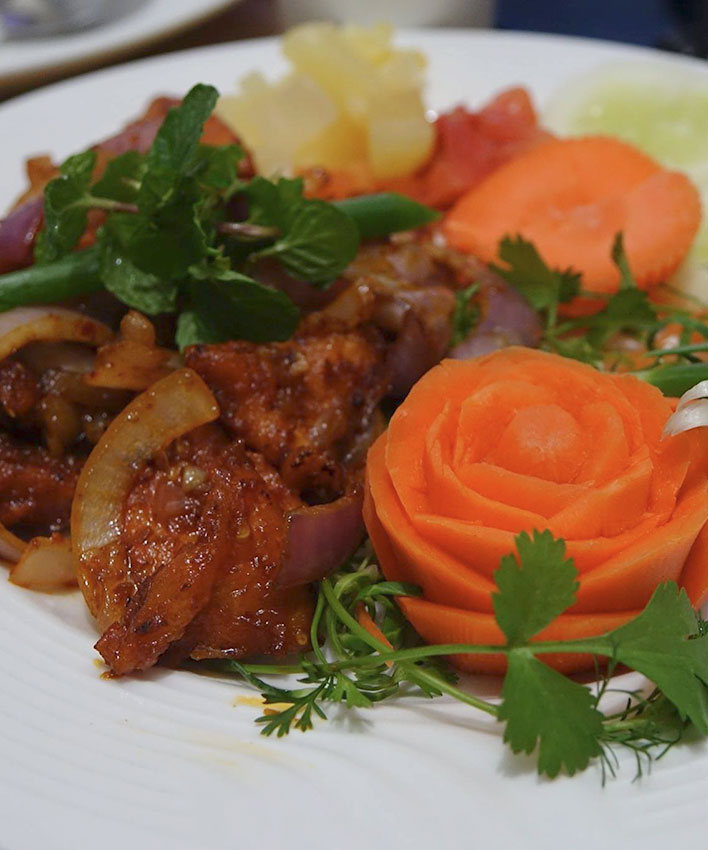 Dining
We have two multi-cuisine specialty restaurants as a non-veg restaurant and a pure vegetarian restaurant exclusively.
It is located right in the heart of the city of Imphal and only a short distance away from the SBI, MG Avenue Branch. 
WELCOME TO HOTEL YAIPHABA
The Hotel Yaiphaba, Imphal is located at the heart of the commercial city center on the street of MG Avenue; surrounded by the banks, offices, hotels, local food joints and all major shops. It is one of the best hotel in Imphal, Manipur.
It is also situated very close to the famous Ema Keithel and Kangla Fort. Hotel rooms located at the East have beautiful views of Kangla Fort and the Baruni Hills. The hotel is easily accessible from all the four corners of the city.
The hotel has a major advantage of being located in the area of Thangal Bazar with a high population density encompassing different communities and hence, it is ready to cater its local guests according to their taste and culture. Much to the expectations of surroundings, the hotel gladly cater the clients of the locality till late evenings, giving ways to enjoy a night life at Imphal City.